Peter Wolfe Landscape Architecture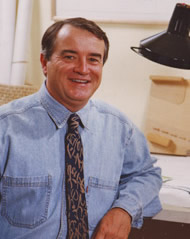 Peter Wolfe
Peter Wolfe Landscape Architecture provides site planning and design services to clients and design professionals throughout the Bay Area.
We value our client and design team relationships. Each project we view as a collaboration to create an enduring environment meeting the client's needs, budget, and schedule, in balance with the physical and cultural context of the site, and in harmony with the project's architecture.
Focus Areas
Planning and design
Visualization studies
Assistance with public art
Planting design
Irrigation plans
Grading plans
Hardscape design
Lighting design

Construction documents
Site details
Project management
Programming
Permitting assistance
Facilitation
Construction administration
Through sustainable design, the firm seeks to reduce long term operating, maintenance, and environmental costs associated with built landscapes and add value to the project. We work closely with the client and the design team on all facets of the project, from initial feasibility studies to construction administration. The office is located in Alameda, California. Mr. Wolfe is involved in every project.
About Peter Wolfe
Mr. Wolfe is a licensed landscape architect in the State of California (license #4303). He has over 25 years of experience in the profession. He received a master's in landscape architecture from Harvard University. He has provided site planning and landscape design services for a wide variety of project types throughout the country and overseas. Prior to establishing the practice, Mr. Wolfe was affiliated with the architecture firm HOK. Mr. Wolfe teaches landscape architecture at Chabot College in Hayward and formerly served as a Commissioner on the City of Alameda's Public Art Commission.